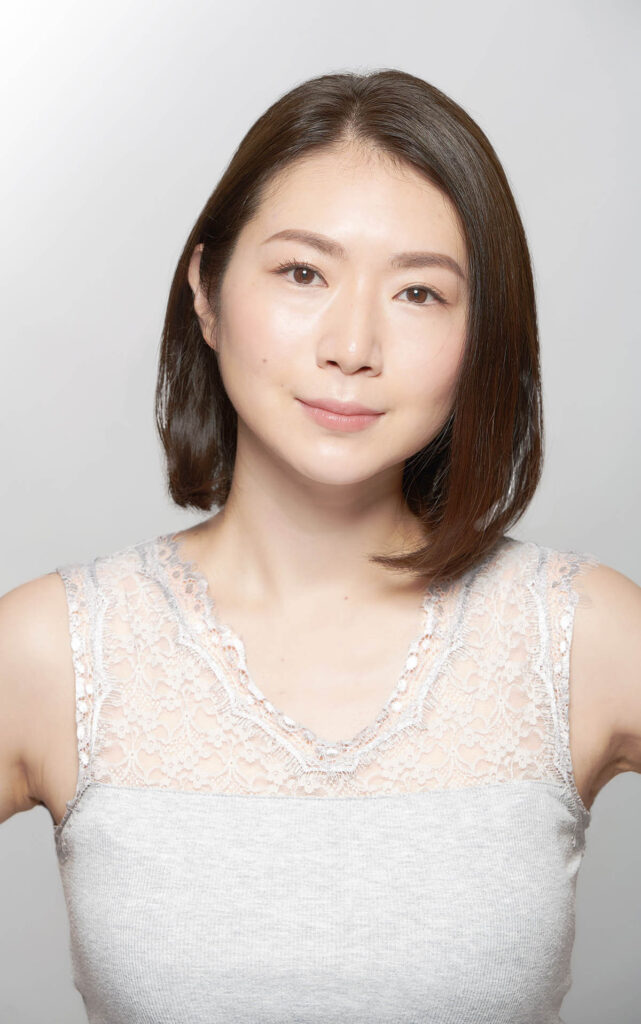 Hi! I'm Momoyo.
I am a Japan-based translator and a bilingual voice over artist with 15 years of experience. If you're looking for a professionally trained native Japanese female voiceover artist, you've come to the right place. With my warm, authoritative and rich voice, I have served countless happy clients including Roche Diagnostics, NEC, Adobe Systems and so on. My voice is especially famous in Japan for a mnemonic of a pharmaceutical company's TVCM that every Japanese knows.
My passion is to help bring your story to life with my voice. Looking forward to working with you in your next project!
 
Recent Voice Over Projects
Here you will find some videos of recent voice-over projects with my voice recorded in both English and Japanese. The left column is the Japanese version and the right column is the English version. If you work with a bilingual narrator, you can easily turn your English video into a Japanese version. You don't even need to have a Japanese script. I can translate it from English to Japanese, record voice and insert subtitles upon request.

1. JAMSTEC New Arctic Research Vessel (Translation・Voiceover)

2. NEC Corporate Video (Japanese/English Voiceover)

3. Yokohama City Promotion (Japanese/English Voiceover)

4. Nitto Kohki Corporate Video (Japanese/English Voiceover)

5. SecureBrain Explainer Video (Japanese/English Voiceover)

6. SB-KAWASUMI Brand Consept Video (Japanese/English Voiceover)
Voice Demos
The same sample is narrated in Japanese and English. The English translation is also done by Momoyo Oyama. All voices were recorded at home in my home studio, so please check the sound quality of my home recordings as well. Click the button on the right side of the player to download.
01. (Soft / Warm) Commercial – Real Estate
02. (Energetic / Upbeat) Commercial – Travel Agency
03. (Informative / Cool) Corporate Video – Security Software
04. (Friendly / Conversational) Corporate Video – Smartphone App
05. (Calm / Trustworthy) Museum Audio Guide
06. (Happy / Cheerful) TV program – Entertainment show
13. (Calm / Solemn) program – Documentary
15. (Exciting / Spectacular) TV program – Documentary
17. (Clear / Secure) Car Navigation Built-in Voice
19. (Animation Character) Car Navigation Built-in Voice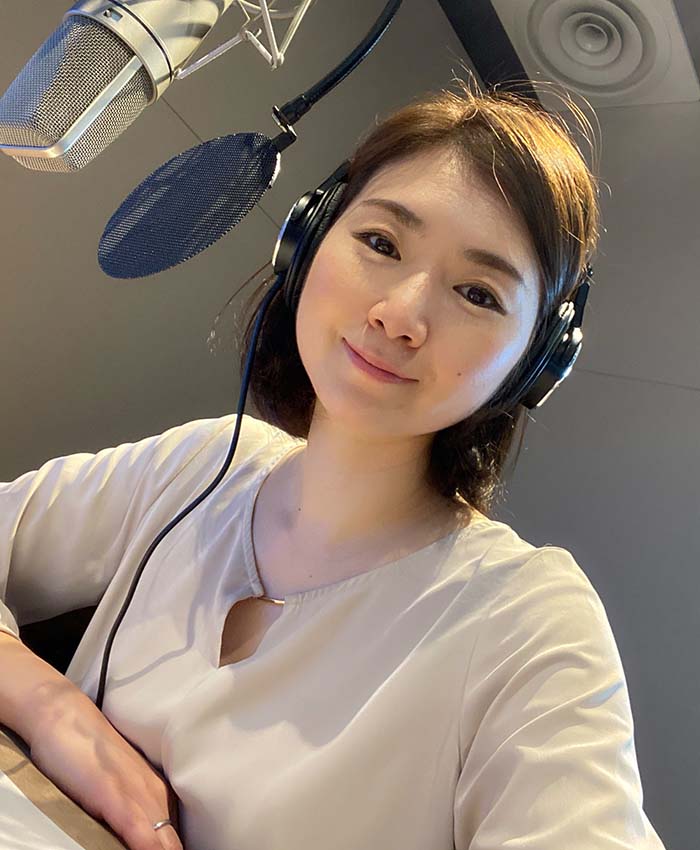 All of the above voice demos are recorded in my home studio. The audio files are delivered to you after high-quality sound editing by our expert audio engineers. I am happy to travel to your studio in Tokyo if needed!
Computer: MacBook Pro 16 inch Intel Core i9 2.3GHz 8 core
Microphone: AUDIX OM6 / Apogee HypeMic
Audio interface: STEINBERG UR22mkⅡ
Headphones: Sony MDR-CD900ST
Voice recording / editing: Adobe Audition, iZotope RX7, Cubase
Other equipment: marantz Professional / SOUND SHIELD

We can connect via Zoom, Skype, Teams, WebEx, or any other program your company uses. If you need to book a directed session, awesome. Those are my favorite.
Japanese ⇔ English Translation Service (BES-Authorized Translator®)
With my qualifications as a BES Authorized Business English Translator® and a EIKEN (English STEP Test) Grade 1 holder, my international experience, and my knowledge of the Japanese language acquired through specialized study at Tokyo University of Foreign Studies, I deliver high quality translations with appropriate wording for the target audience and media, and in collaboration with native English-speaking proofreaders. Please feel free to contact us.
Voice-over Translation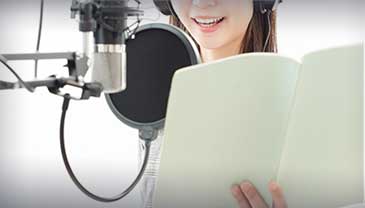 Based on my experience as a voiceover artist, I can provide a translation with appropriate expressions according to the length of the clip, BGM, timing of cut changes, etc., and create the best English script for narration.
Past Work: JAMSTEC New Arctic Research Vessel Introduction Video – Translation and English Voiceover
Video & Subtitle Translation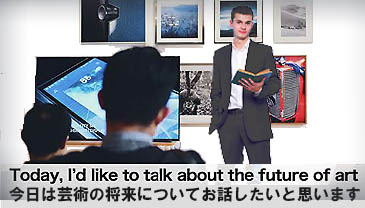 In collaboration with professional video editors, I deliver videos with subtitles translated into Japanese/English. (Video editing only without translation is also welcome.)
Past Work: YouTuber Ryan Suzuki Channel – Subtitle Insertion, Sound Effects, and Video Editing
Website Translation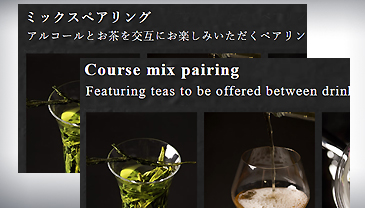 I translate your message with suitable expressions and amount of text without compromising the layout and usability of your website.

Past Work: Sazenka – Michelin 3 Star Chinese Restaurant Website – English Translation
Business Translation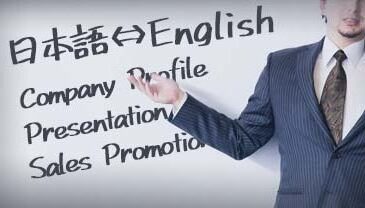 I support your business by translating a variety of texts such as sales promotion materials and in-house documents with adequate expressions according to the intended use and target audience.
Past Work: Sophia University Student Guidebook – English Translation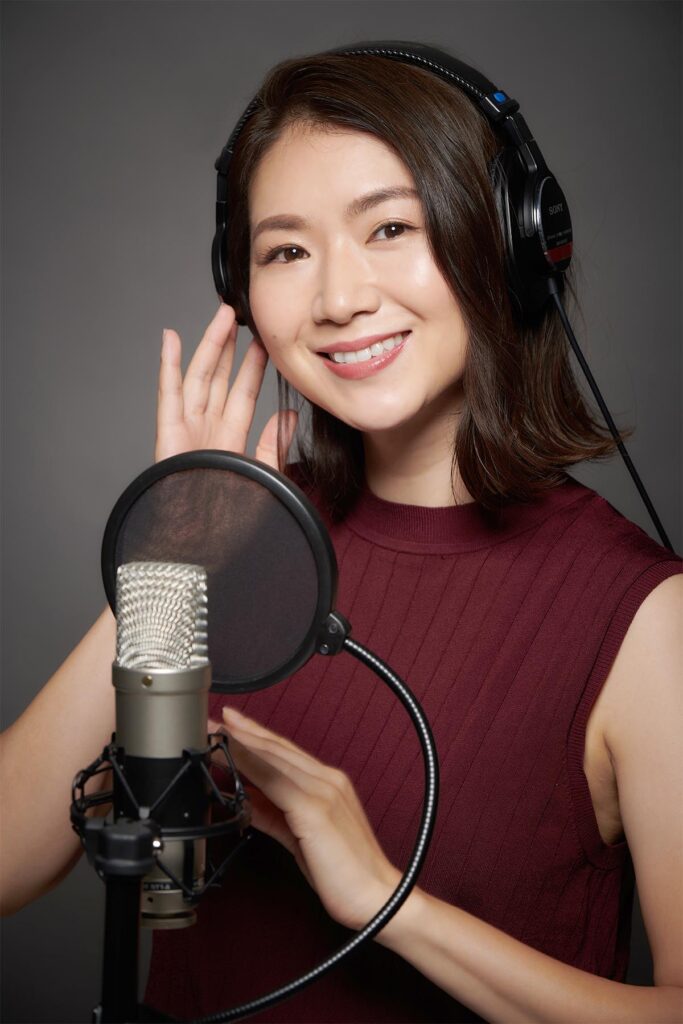 Momoyo spent her youth in Japan, Italy and Canada. Being fascinated by the beauty of her mother language, she entered Tokyo University of Foreign Studies, majoring in Japanese. After graduating from the university, she aspired to become a voice over artist and joined "Keiko Yokozawa Voice Actor & Narrator School". Since 2012, she has been working as a freelance voice talent for numerous commercials, TV programs, corporate videos, e-learning videos, public announcements, and museum audio guides. She has also expanded her career as a translator, where her accurate and expressive translation skills are highly valued. Her passion is to bring YOUR story to life through translation and narration.
Language: Japanese (Native) American English (Native Level)
Voice: Soft, Warm, Calm, Sincere, Intelligent
Other Skills: Reporter, Event MC, Storytime Host
Education: Tokyo University of Foreign Studies, Japanese Major
Certificates: TOEIC (Test of English for International Communication) Full Score | EIKEN (English STEP Test) Grade 1 | EPT® English Pronunciation Test Full Score | BES-Authorized Translator®

[Download] Biography + Composite ( in English / in Japanese)
[Download] Promotion Photo (JPEG)
Connect with me! (YouTube / Twitter)
Contact
Let's work together as a team to make your next voice over project a success!
Language